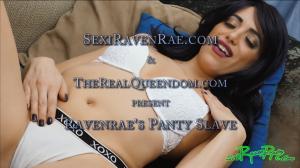 26 photos; 10:46 video
You have done your best to be so quiet during the Giantess rest time.
You slowly creep over from your confines and inch your way closer to her. Her Massive foot looks so irresistible to you with her shiny purple toe nail polish, if her toes are this sexy you can't help but think so many other parts will be equally astonishing if not more so! So you climb with all your might up her massively long leg and at the top you can see in full view of all her glory. You just simply MUST climb and get to give her a kiss,
this may be your last day on earth with this little stunt...but it's SOOOOOO worth it.
Finally you reach her mouth, give a kiss, then see the view down her giant body, so soft and so inviting. Her Belly button could be your swimming pool, if she came I bet it would drown you! Do you dare try it? After all, if she wakes up you are as good as dead anyway right? What the hell, you go for it! Are you able to finish the job before she wakes up?
Will she keep you at least as a panty slave as a reward? Let's find out...
*Custom clip filmed in association with The Real Queendom in 4k.
#Mouthfetish #pussy #white #panties #masturbation #sexy #goddess #feet #toes #nails #legs #bellybutton #mouth #lick #tongue #teeth #lingerie #pussyrub #tiny #sizeplay #POV #GTS